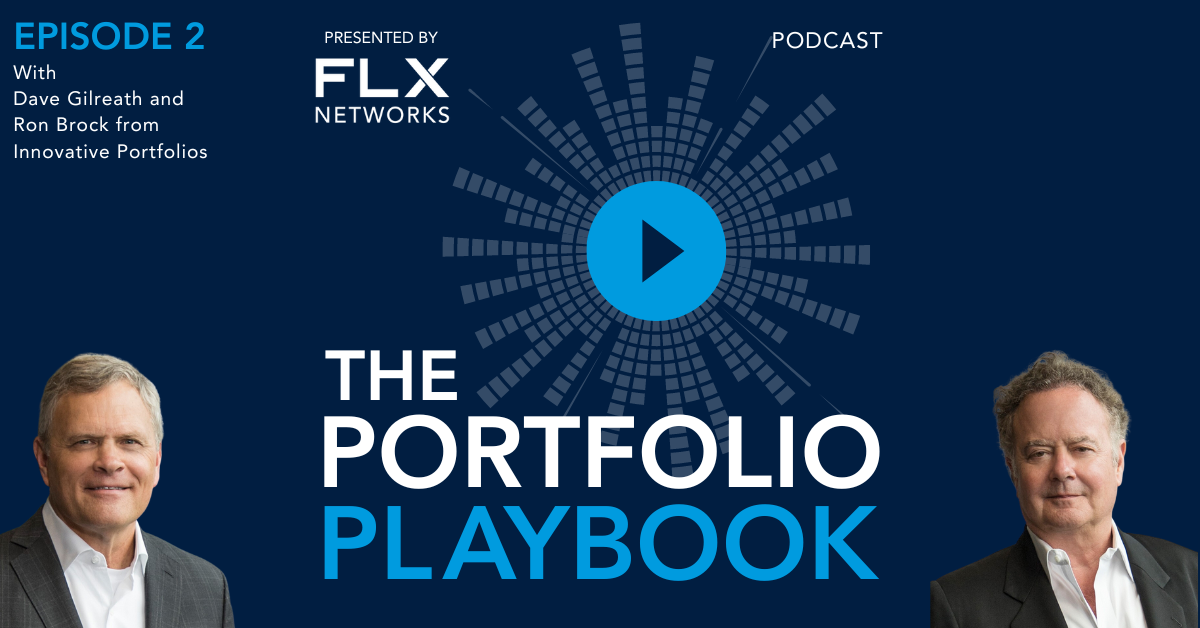 Helping You Help Your Clients: Learn How To Craft Your Investment Portfolio with Dave Gilreath and Ron Brock from Innovative Portfolios, LLC (Ep. 2)
Innovative Portfolios is a highly experienced institutional money management firm offering actively managed portfolio strategies to intelligent advisors ranging from financial professionals to RIAs, consultants, and institutional investors.
In this episode, the firm's Dave Gilreath and Ron Brock share their inspiring paths to becoming successful in the investment business. Dave and Ron also highlight their transition from working at larger firms to creating their very own registered investment advisory (RIA) business. 
Additionally, they also emphasize Innovative Portfolios' distinctive investment strategies while outlining everything you need to know about their industry competitors and ideal clients. 
Dave and Ron discuss:
Resources:

Connect with Dave Gilreath:
Connect with Ron Brock:
Connect with FLX Networks: 
About Dave Gilreath, CFP®  
MANAGING DIRECTOR | CHIEF INVESTMENT OFFICER | PORTFOLIO MANAGER
As a founding principal and chief investment officer of Innovative Portfolios, LLC, Dave Gilreath shares responsibility for setting investment policy, asset allocation, and security selection for the company's accounts. He serves as portfolio manager for investment strategies and as chair of the investment committee, providing overall guidance, leadership, and direction. 
Since 2001, Dave has been chief investment officer and managing director of a registered investment advisory firm he co-founded with Ron Brock. In that firm, Dave drives investment policy and leads the investment committee, making weekly equity decisions regarding all of its portfolio strategies. Dave also serves as a partner in the RIA's institutional investment division and related investment management companies.
About Ron Brock:
MANAGING DIRECTOR | CHIEF FINANCIAL OFFICER | PORTFOLIO MANAGER
As a founding principal and chief financial officer of Innovative Portfolios, LLC, Ron handles all facets of finance and business operations for the company and its affiliated registered investment advisory firm. 
In this role for each of these businesses, he coordinates operations with compliance, oversees financial management, and directs marketing efforts and staffing. Ron helps guide overall strategic direction and investment policy for these firms, serving as a leading member of the investment committee and as co-manager of one of the investment strategies for Innovative Portfolios.
Podcast: Play in new window | Download | Embed